WELCOME TO
Regina's Kitchen

Opening APRIL 2019
Southern Cooking School - Épicerie - Wine Bar
312 MAIN STREET NATCHEZ MISSISSIPPI
Regina's Kitchen offers daily Southern cooking classes (our specialty is our biscuit classes offered six days a week) We even have a weekend brunch class where you learn the art of biscuits and perfect eggs! Several evenings a week, Chef Regina hosts special Southern cooking classes which includes dinner - call to schedule your class. 601-392-1756
Regina's Epicerie carries a selection of specialty cheeses, cured meats, artisan breads and an assortment of Regina's frozen biscuits in several flavors and sizes and other products from Regina's Kitchen.

Regina's Rind & Vine Wine

this hidden treasure is our cozy cheese & wine bar, tucked away in the back of Regina's Kitchen. Stop by on your way to dinner or on your way home. A sophisticated selection of wines and small plates.

Finish off your night with champagne or a good glass of sherry or port and a couple of Regina's home made truffles.
Cooking Classes with Chef Regina - Book your group today!
It is a lively dinner party where you savor each dish, but you actually are a part of the process. Chef Regina shares new twists on traditional Southern dishes where you learn cooking techniques that you can apply to your every-day cooking when you are done.


SHRIMP AND GRITS CLASS (95. per person, limited to 14)
Regina will guide you through a warm vinaigrette for kale greens, the art of creating creamy grits and cooking shrimp to perfection. Your reward is the three-course meal!
MENU
Cornbread Madeleines
Warm Kale Salad with Andouille Vinaigrette
Shrimp in Smoked Tomato Cream
Savory Grits
Lemon Meringue Tarts

GUMBO CLASS (85. per person, limited to 16
Let Chef Regina teach you how to make the perfect roux in the oven and learn the art of making an authentic gumbo, that can be adapted with whatever ingredients you like, everything from shrimp to wild duck. She will share her secret to the lightest fritters ever. For the finale you will learn her trick to making the richest, creamiest ice cream you may have ever had!
MENU
Corn & Shrimp Fritters
Spinach Salad with Black Eye Pea Vinaigrette
Chicken & Sausage Gumbo
Ice Cream Profiteroles with Praline Sauce

DUCK CLASS
Chef Regina will guide you through the art of cooking duck. You will learn how to take a whole duck and make magret (the breast) and confit (with the leg and thigh). Along with preserves, a wonderful soup that can be made in a large amount and frozen in quart containers. A cornbread pudding that can also be made ahead and frozen. The finish is Regina's buttermilk custard that you will use every season.
MENU
Cream of Spinach Soup with Herb Saint
Duck with Fig & Lemon Preserves
Corn Pudding stuffed with Greens
Buttermilk Custard with Sautéed Pears

Other Day Time Classes-
Biscuits - Southern Style 20. per person – Natchez is the biscuit capital of the world, learn how to make a fluffy Natchez Biscuit and Regina's Butter Biscuit – this class offered twice daily.
Simply Salad 25. you will learn three classic salad dressings and the key to making a great salad.
The art of the egg (class and light brunch) 40. per person Learn how to make a perfect omelet to the perfect soft-boiled egg. This is a great class for young brides or confirmed bachelors! This includes an omelet, biscuits and a specialty champagne cocktail – this class offered Saturday and Sunday at 10am.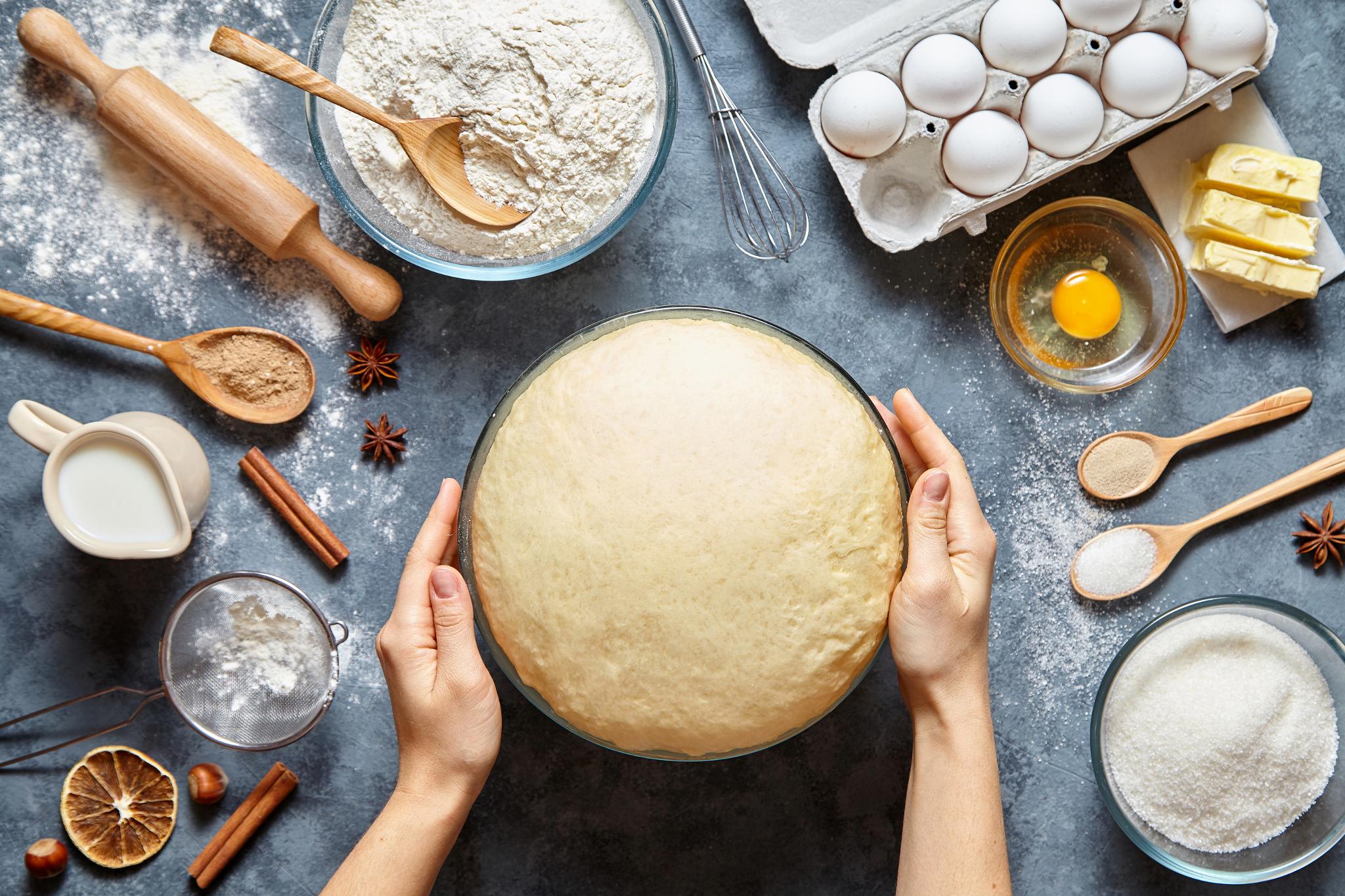 shopping cart coming soon!
Early summer we will be offering mail order biscuits and other items from Regina's Kitchen